AFGHANISTAN Taliban and Islamic State attacks against foreigners will stoke jihadist competition and raise tempo of violence in Kabul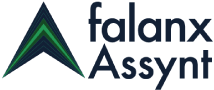 Five Taliban gunmen killed at least 40 people in a sixteen-hour siege at Kabul's Intercontinental Hotel on 20-21 January, before being shot by security forces. Witnesses said foreigners were targeted, and fifteen foreign nationals, including four Americans, have so far been confirmed dead. Three days later, Islamic State (IS) conducted a ten-hour assault on a complex housing the British NGO Save the Children in the eastern city of Jalalabad. The attackers breached the compound's entrance with a suicide car bomb and rocket-propelled grenades, and killed at least six people before being shot.
IS has conducted a series of suicide bombings in the capital over the past month, and our previous Report noted that these reflected the group's growing focus on establishing South Asia as a global hub following its losses in Iraq and Syria. In Afghanistan, it is seeking to expand its presence by winning Taliban defections. The Taliban's siege was therefore likely prompted by its desire to counteract IS's increased activity.
The Taliban's decision to target a site associated with foreigners, particularly Americans, will be popular with jihadists and will have been intended to limit the appeal of defecting to IS. It will also have been intended as a response to the US's increasingly aggressive Afghan strategy since August, which has involved an increased troop deployment, and heightened efforts to disrupt the group's revenue sources (see our 24 November 2017 Report). A NATO Operation Resolute Support press release on 14 January highlighted the US-led mission's intention to continue these efforts ahead of the spring fighting season, and this will have further incentivised the siege. Moreover, the hotel has symbolic value as the Taliban conducted a similar attack against it in 2011, partly in response to then-President Obama's assertion that US forces had weakened the Taliban's position.
For its part, IS will have hoped that attacking foreigners would help it maintain momentum as it competes with the Taliban for influence. However, the fact that it struck Jalalabad rather than Kabul enforces our previous assessment that its relatively limited presence in the capital would reduce its ability to maintain a high tempo of violence there. By contrast Jalalabad is within IS's stronghold, Nangarhar Province, where it will have been easier for the group to conduct a rapid, high-profile attack in response to the Taliban's operation.
Competition between the groups is likely to increase the tempo of attacks in Kabul and elsewhere in the coming months. Both may seek to strike foreign interests again, and the security forces will remain frequent targets. However, the Taliban is particularly likely to focus on government interests as the long-delayed elections, currently scheduled for July 2018, approach. Political tensions will increase around this period, particularly if the polls are postponed again, and so the group will likely step up its efforts to undermine President Ghani. Meanwhile IS will look to target Shia and Sufi interests to win support from hardline Sunnis. Finally, violence in Kabul and elsewhere is likely to rise when the Taliban launches its spring offensive. This will not only increase the intensity of Taliban operations, but also prompt further IS attacks as it seeks to maintain its position. Moreover, it could intensify clashes between the groups, which have occurred in Jawzjan Province in recent weeks.
4 Responses
Leave a comment