Chris Phillips / MD of International Protect and Prepare Security Office (IPPSO)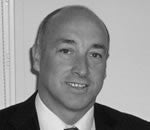 A very experienced Police Security Co-ordinator (SECCO). In this role he co-ordinated the Counter Terrorist security for visits to the UK from foreign governments and dignitaries. His specialism however is in the field of strategic Counter terrorism advice and best practice. As Head of the National Counter Terrorism Security Office he had three major responsibilities within the United Kingdom.
The protection of Crowded Places within the UK and to reduce the vulnerability of British nationals overseas from the terrorist threat to crowded places and soft targets. The role involved providing Counter Terrorist advice to all business involved in crowded places including Hotels, Stadiums, Shopping centres, Visitor attractions and licensed premises.
Protecting hazardous sites and dangerous substances. His team worked with the business community to make the terrorist acquisition of weapons more difficult, there-by reducing the likelihood of a successful attack on the UK.
Supporting the CPNI to Protect the UK's Critical National Infrastructure.
He was responsible for training, accrediting, tasking and co-ordinating over 250 Counter Terrorism Security Advisers across the UK.
Within this role he developed National Strategies for these work streams and especially for the protection of Crowded Places where NaCTSO are acknowledged as world leaders. Some of the training and awareness programmes he has instigated are known worldwide. For example
Project ARGUS
Know Your Customer
Secure in the Knowledge
The WRAP programme
Counting the Cost and the
Vulnerability Self Assessment Tool (VSAT)
Chris is the founder and Managing Director of the International Protect and Prepare Security Office. He started the company after thirty years as a Police officer. He has extensive policing experience in both Public order and community based policing. This included event commander for major sporting events and concerts at Twickenham Stadium. During his service he has experience of commanding events such as Wimbledon tennis. As a public order commander he led teams at many hundreds of public order and security events across London.
He is one of the few people who can say they are a consultant, speaker and recognised Industry expert and mean it. His speaking typically includes 30 plus keynote speeches a year at major conferences in the UK and abroad. He has written many articles for magazines and is frequently quoted in the newspapers and media. Chris is a fellow of the Security Institute.