Peter Cowup - Director of Theydon Park Consulting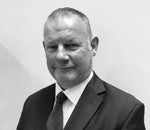 Peter has 34 years' experience of serving London's diverse communities in a variety of fire service roles, culminating as Assistant Commissioner at London Fire Brigade. Peter's responsibilities included responsibility for the risk assessments, operational policies and training and equipment specifications that are necessary to deliver a 'safe system of work' at operational incidents.
Peter also had overall responsibility for Exercise Unified Response (EUR) - acknowledged as one of the most complex emergency service training exercise ever held in the UK – and he was recognised by Institute of Fire Engineers as "International Fire Professional of the Year" in 2016.
Peter has experience of responding to and managing many large-scale emergencies, including as an incident commander at the 7/7 London bombings, as LFB's media spokesperson during the Vauxhall helicopter crash and as strategic (gold) commander during the Kingsway tunnel fire.
Since retiring, Peter has set up a consultancy that advises public and private sector clients on emergency planning, crisis management and emergency training and exercises. He is also currently providing advice to the Home Office in relation to user evaluation for a major new emergency services technology project.