Emma Shaw / Managing Director Esoteric Ltd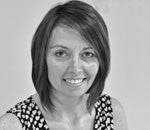 Emma is the Managing Director of Esoteric Ltd, a leading electronic sweeping, counter-espionage and intelligence gathering company based in Woking Surrey. The company is accredited by the National Security Inspectorate and provides a solution based approach to countering espionage activity and electronic countermeasures to both commercial and non-commercial organisations throughout Europe, the Middle East and Worldwide.
An MBA graduate, and a Chartered Security Professional (CSyP) Emma's early career was spent with the Royal Military Police, followed by a career in the Security Service (MI5). Emma founded Esoteric Ltd in 1998.
Emma is Chairman of the Security Institute; a Board member of the Defence Industry Security Association (DISA); and a Fellow of the Chartered Management Institute. Emma was a finalist for the 2012 Lord Imbert Prize and won Security Consultant of Year at the Security Excellence Awards 2012. Emma also featured in the list of recent IFSEC Global top 40 influencers in security. .